What is an autonomous vehicle? In general terms, an autonomous vehicle — often referred to as a self-driving vehicle— is one that can operate itself without human intervention using various sensors and accompanying in-vehicle technologies. Several years back, many major manufacturers predicted that fully autonomous vehicles would be on the road by 2020. This included companies such as Toyota, Honda, Waymo, and General Motors. While Level 5 fully autonomous cars never came in 2020 — and have yet to arrive — major autonomous vehicle technology advancements have been made in recent years.
Levels of Autonomous Driving
To fully comprehend the progress made in autonomous vehicle technology, it helps to understand of the various levels of driving automation as defined by the SAE International. The driving automation spectrum is as follows:
Level 0 — No Driving Automation: No driver support systems; human operator is entirely in charge of the vehicle's movements.
Level 1 — Driver Assistance: A vehicle with at least one driver support system that provides steering assistance or breaking and acceleration assistance. Example: Adaptive cruise control.
Level 2 — Partial Driving Automation: A vehicle with advanced driver-assistance systems that can take over steering, acceleration, and braking in certain scenarios. Level 2 autonomous vehicles still require a human operator to supervise the technology actively. Example: Highway driving assist.
Level 3 — Conditional Driving Automation: A vehicle with conditional driving automation. that uses various driver-assistance systems and artificial intelligence (AI) software capabilities to make decisions based on changing conditions around the vehicle. In Level 3 — which is not yet street legal for private passenger vehicles in the United States –— drivers do not need to supervise the technology but must be present, alert, and able to control the vehicle immediately. Automakers such as Honda and Mercedes-Benz have cars with Level 3 automation, but the vehicles are still awaiting regulatory approval.
Level 4 — High Driving Automation: A vehicle that does not require any human interaction during operation because it is programmed to stop itself in the event of system failure. Level 4 automation represents the level where many people have perhaps pictured self-driving vehicles, where the driver can take a nap during operation. Level 4 automation targets driverless taxis and public transport services that travel from Point A to Point B on a preprogrammed path and are restricted to specific areas via geofencing technology.
Level 5 — Full Driving Automation: A vehicle that can drive itself anywhere in all conditions without human interaction. Level 5 vehicles are not bound by geofencing nor impacted by weather and can transport humans on an entirely autonomous basis. For some out there, Level 5 automation seems many years away, if attainable at all.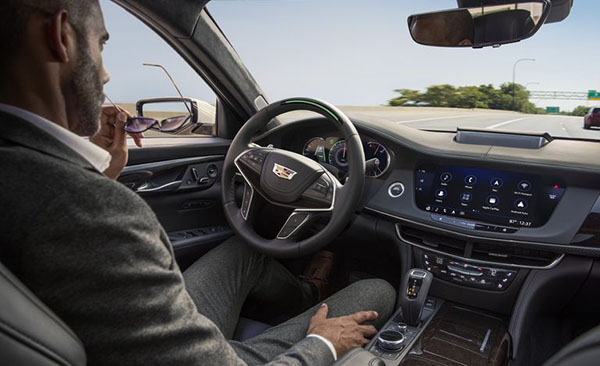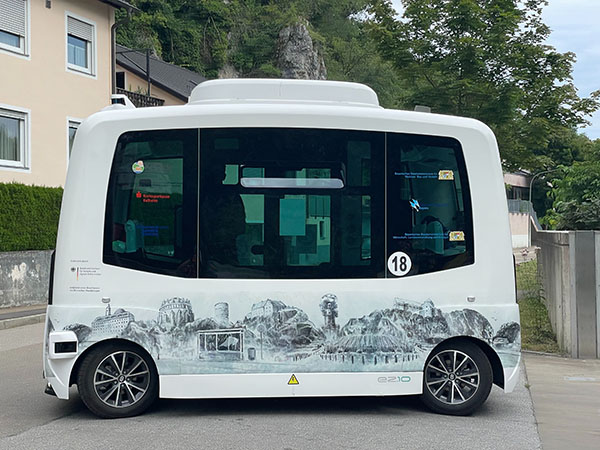 ---
Autonomous Vehicle Technologies
To achieve any level of driving automation, vehicles require a suite of sensors and accompanying technologies that must work together to allow the vehicle to essentially "see" the environment around it like a human operator can — or even better. Several types of technologies are used in autonomous vehicles, including cameras on every side of the vehicle to provide 360° environment views, lidar sensors that measure distances and create 3D views using pulsed lasers, radar sensors for object detection, infrared sensors for seeing in dark or nighttime environments, ultrasonic sensors that use time-of-flight technology for short-range detection in parking or for blind-spot assistance, and more.
A key term used in autonomous vehicle technology is "sensor fusion," which involves the merging of data from multiple sensor types in real time to create more accurate, more reliable, or overall better information. Furthermore, autonomous vehicle technology may also incorporate machine learning or deep learning algorithms for a variety of tasks that may include general perception, pedestrian detection, gesture recognition, feature extraction, decision making, and more.
Deploying applications that involve sensor fusion or AI software requires computers with capabilities beyond those of consumer models. The applications involved in autonomous driving are demanding, given that a system failure could mean the difference between life and death. They require reliable, rugged, and scalable industrial PCs with the processing power capable of handling such demands. CoastIPC can help build the right industrial computer for your autonomous vehicle application, whether it's an NVIDIA graphics processing unit (GPU) computer or an edge device with a powerful central processing unit capable of handling several cameras at once.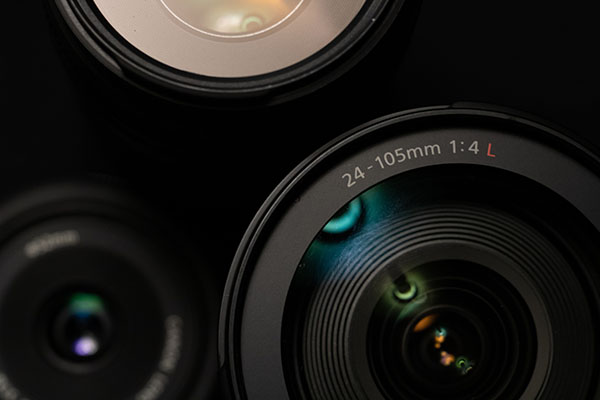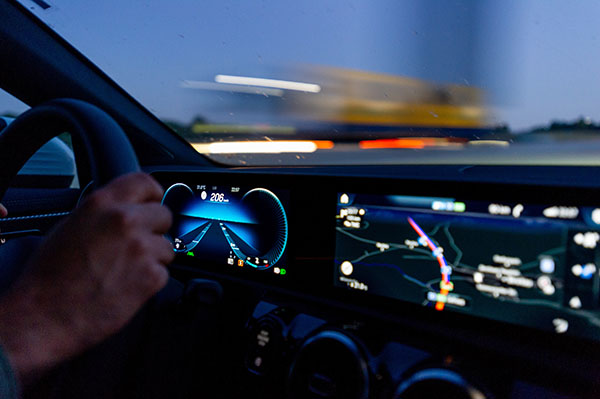 ---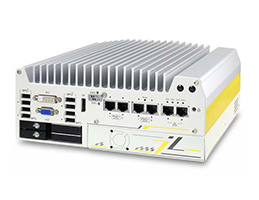 Industrial PCs
Autonomous vehicles require powerful, rugged computers capable of handling demanding tasks such as multimodal sensor fusion and machine learning algorithms. CoastIPC offers several models from leading companies like Advantech and Neousys. Our components include processors from Intel, AMD, and NXP. We can build industrial PCs ready to go out of the box for your ITS application with options such as fanless design, built-in ignition control, multiple I/O, rugged IP67 design, and more.
---
NVIDIA Jetson
CoastIPC carries several industrial PCs that feature NVIDIA's Jetson edge AI platform. Models include NVIDIA Jetson AGX edge AI computers for intelligent video analytics, NVIDA Jetson Tegra X2 computers with 256 CUDA cores, NVIDIA Jetson Xavier NX computers, and NVIDIA Jetson Nano computers. Contact us today and learn how we can help solve your ITS computing challenges with NVIDIA Jetson technology.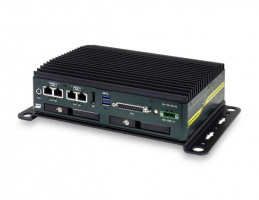 ---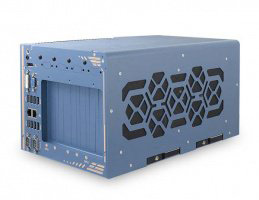 GPU Computers and VPU Computers
For compute-intensive machine learning or deep learning applications in autonomous vehicles, CoastIPC can help build a suitable GPU computing platform. Products include NVIDIA GPU computers, PCs with dual GPU slots, vision processing unit (VPU) computers, and other edge AI devices. CoastIPC can also build custom GPU computers or VPU computers to suit specific needs.
---