Security and Surveillance
Video surveillance systems typically use cameras that observe a pre-defined area. These systems act as extra sets of eyes, helping to keep a property or people more secure by identifying problems or people involved in harmful behaviors. Today's security and surveillance systems offer more capabilities than ever before to private companies, governments, or individuals deploying these systems.
Security and Surveillance Applications
Video surveillance is commonly used for remote video monitoring, access control, facility protection, public safety, outdoor perimeter security, and public transportation. Additional popular video surveillance applications include theft prevention, facility protection, operations monitoring, loss prevention, vandalism deterrence, and employee safety. These systems are often set up to monitor parking lots and events, according to Bastion Security.
Different surveillance applications can involve markedly different system setup. For example, a system used to monitor conditions inside of a bus may only require one camera, while a system used for event monitoring requires many cameras capable of deployment into potentially harsh environmental conditions. Some applications use video surveillance at another level. In commercial fishing, for example, vessels must record data and create observer reports about the harvest while at sea. Vessels have traditionally used a human observer on deck to handle this important task, but video monitoring systems represent an alternative to bringing a human to sea and offer an effective and economical method of monitoring.
CoastIPC partner Integrated Monitoring provides a full technology stack for electronic monitoring that includes satellite and cellular connectivity, video cameras, and wireless temperature, pressure, and movement monitoring sensors. At the heart of the system, all items connect to a secure communication server supplied by CoastIPC.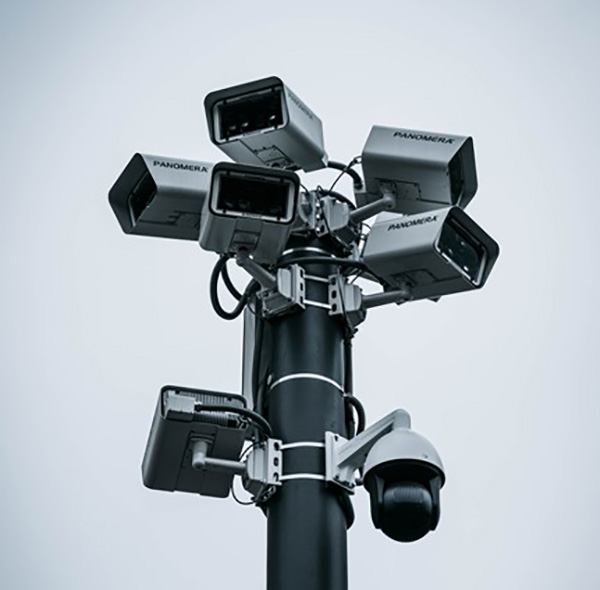 ---
AI in Video Surveillance
One thing that essentially every video surveillance system requires is a computer capable of handling incoming video streams, as well as recording, storing, backing up, and — in some cases — analyzing the data in real time. Advances in security cameras and artificial intelligence (AI) software have driven security and surveillance systems forward over recent years, which has also placed an emphasis on the importance of reliable industrial computing.
For example, smart security and surveillance systems may use AI software to detect faces, irregular behavior, dangerous activities, or whether someone is wearing a mask. AI ultimately helps remove the need to continuously monitor video feeds and automate the detection of abnormal incidents.
Applications such as these further highlight the need for powerful industrial PCs that offer the right amount of processing and graphics power for the task at hand. CoastIPC carries several different computers suitable for AI in video surveillance applications, including industrial PCs, GPU computers, VPU computers, and NVIDIA Jetson computers for AI inference.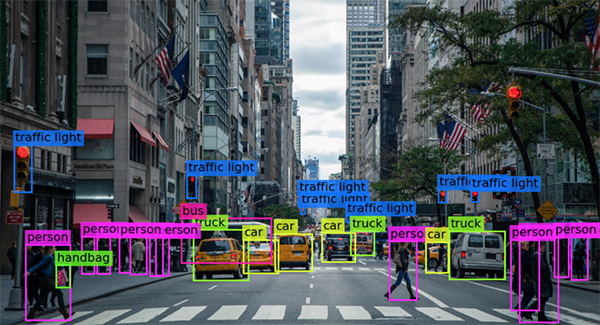 ---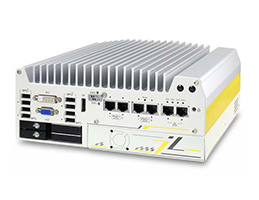 Industrial PCs
Whatever the video surveillance need may be, CoastIPC can help. We carry several different industrial PCs suitable for the job, including models from leading companies such as Advantech and Neousys Technology. Products include processors from Intel, AMD, and NXP and feature options such as fanless design, IEEE 1588 compatibility, rugged IP67 design, and more. We can customize these industrial PCs with third-party cards or software so they're ready for your surveillance application right away.
---
NVIDIA Jetson
CoastIPC carries several industrial computers featuring NVIDIA's Jetson edge AI products.This includes NVIDIA Jetson AGX edge AI computers for intelligent video analytics, NVIDA Jetson Tegra X2 computers with 256 CUDA cores, NVIDIA Jetson Xavier NX computers, and NVIDIA Jetson Nano computers. Contact us today and learn how we can help solve your video surveillance applications with NVIDIA Jetson technology.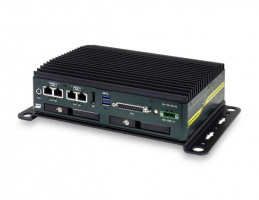 ---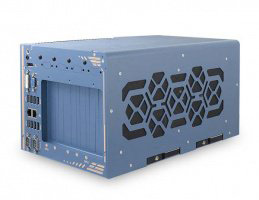 GPU Computers and VPU Computers
For security and surveillance applications requiring extra processing power — such as those incorporating AI software — CoastIPC can help you build the right GPU computing platform. Products include NVIDIA GPU computers, PCs with dual GPU slots, VPU computers, and other edge AI devices. We can also build custom GPU computers or VPU computers to suit your specific surveillance applications.
---
Frame Grabbers
In addition to industrial PCs, CoastIPC also carries several frame grabber cards for image acquisition. This includes the PCIe-PoE354at and PCIe-PoE352at PoE PCIe expansion cards from Neousys Technology, which features x4 Gen2 PCI Express interface, an Intel I350 server-grade Gigabit Ethernet controller, and two/four independent GigE ports.