What is industrial automation? At an elemental level, industrial automation employs control system hardware such as industrial PCs, embedded controllers, compact controllers, rugged fanless computers, and embedded computers, along with information technology, software and other equipment such as robotics to perform manual tasks. Industrial automation systems rely on sensor inputs and real-time data to automatically adjust process conditions and maintain smooth operations, significantly reducing the level of required operator involvement and oversight. Thanks to the Industrial Internet of Things (IIoT) and digitalization of manufacturing, many more companies can now leverage significant industrial automation advances to improve their operations.
CoastIPC offers a range of industrial PCs, embedded controllers, compact controllers, rugged fanless computers, and embedded computers, along with other hardware specifically targeting industrial automation tasks of all types. If you need an industrial PC — whether for performing manufacturing tasks or operating an ATM — we can help build the right system to fit your needs.
Benefits of Industrial Automation
The benefits of industrial automation include the following:
Improved quality: By automating manual tasks, industrial automation eliminates human error, resulting in greater consistency and reproducibility in the process, ultimately yielding higher quality products.
Greater efficiency and throughput: Industrial automation systems and equipment, such as robots, operate tirelessly around the clock, which results in greater efficiency and throughput from any given work cell.
Reduced costs: Industrial automation reduces costs by minimizing scrap, rework, operator salaries, and benefits.
Improved time to market: The improved efficiency and throughput provided by industrial automation reduces product lead times and, in some circumstances, makes a strong case for keeping production in-house instead of outsourcing.
Increased safety: Industrial automation helps operators avoid hazardous tasks such as working with dangerous chemicals, picking up heavy objects, working in poor conditions such as elevated temperatures, and performing tasks with repetitive motion.
Types of Industrial Automation
Nearly all industrial automation applications fall into one of three categories: fixed, programmable, and flexible.
Fixed: Also referred to as hard automation, fixed industrial automation offers minimal flexibility and is suitable for executing high-volume repetitive tasks that are expected to remain consistent and stable over time.
Programmable: Programmable industrial automation is most suitable for batch production operations where process recipes are expected to change over time depending on which product is being manufactured. A changeover process, where equipment is reconfigured between batches, is usually required.
Flexible: Often dubbed soft automation, flexible industrial automation provides flexibility similar to programmable systems for product changeovers. However, changeovers are typically faster and often automatically generated by the control system.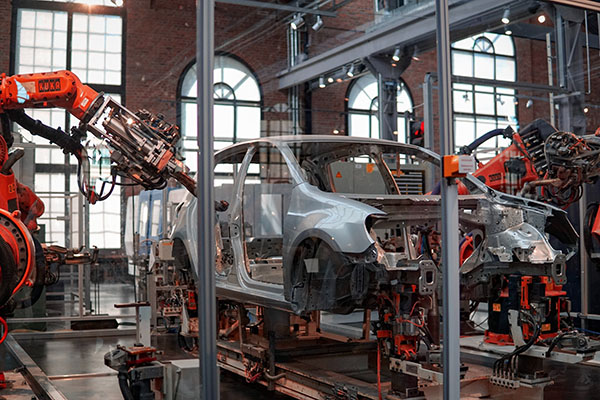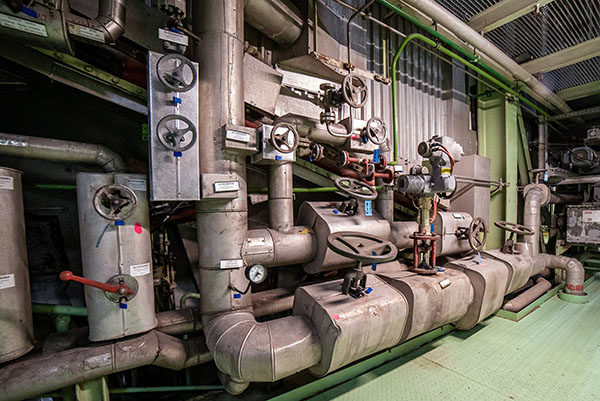 ---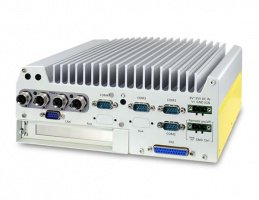 Industrial PCs
CoastIPC offers several different types of industrial PCs suitable for use in industrial automation applications, including models from leading companies such as Advantech and Neousys Technology. Products include processors from Intel, AMD, and NXP and feature options such as fanless design, IEEE 1588 compatibility, rugged IP67 design, and more. We can customize these industrial PCs with third-party cards or software so they're ready for deployment out of the box
---
Industrial Panel PCs
For customers in need of industrial panel PCs and thin client PCs for industrial automation applications, CoastIPC carries several models. Our panel PCs are rugged, network-ready computers with rich I/O connectivity and a variety of mounting options that can be configured to your unique requirements. Models include industrial touch panel PCs and rugged panel PCs with fanless design, Intel processors, and multiple I/O options. Panel PCs available through CoastIPC include models from Advantech in various panel sizes.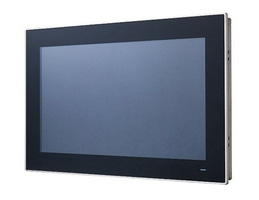 ---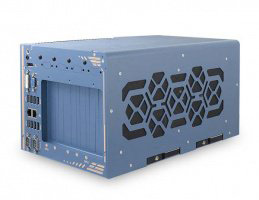 GPU Computers and VPU Computers
For industrial automation applications requiring additional processing power — such as those incorporating deep learning or AI capabilities — CoastIPC can help you build the right GPU computing platform. Products include NVIDIA GPU computers, PCs with dual GPU slots, VPU computers, and other edge AI devices. We can also build custom GPU computers or VPU computers to suit your particular industrial automation needs.
---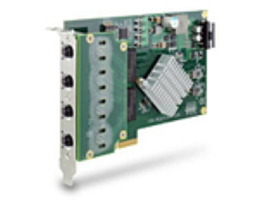 ---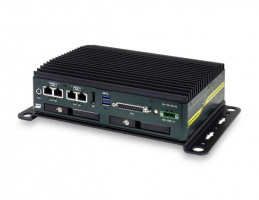 NVIDIA Jetson
We also carry several industrial PCs equipped with NVIDIA's Jetson edge AI platform that can help with your industrial automation application needs. This includes NVIDIA Jetson AGX edge AI computers for intelligent video analytics, NVIDA Jetson Tegra X2 computers with 256 CUDA cores, NVIDIA Jetson Xavier NX computers, and NVIDIA Jetson Nano computers. Contact us today and learn how we can help solve your compute-intensive edge AI applications with NVIDIA Jetson technology.
---