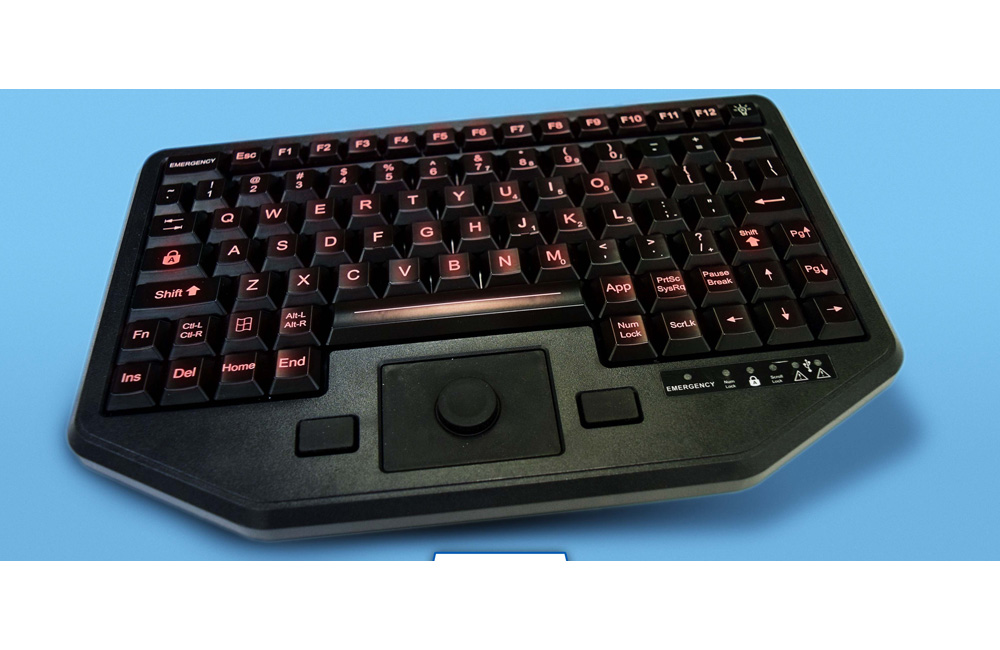 New in 2017! IK-TR-911-FSR-RED
Designed with utility vehicles and forklifts in mind, iKey's newest full travel keyboard features an integrated FSR (force sensing resistor) pointing device which has improved sensitivity and red LED backlighting. This is the ideal combination for low light situations and you can even WORK IN THE DARK. The newly improved FSR in this workhorse of a keyboard is ideal for gloved-hand use and working in humid environments. It's designed to meet IP54 standards.
STORAGE: -40⁰F TO 167⁰F (-40⁰C TO +75⁰C) OPERATING: -4⁰F TO +140⁰F (-20⁰C to 60⁰C)
IK-TR-911-FSR-RED is an ideal fit for fleet, utility vehicles, forklifts and any place where space is limited, gloves are used, and/or light is limited.