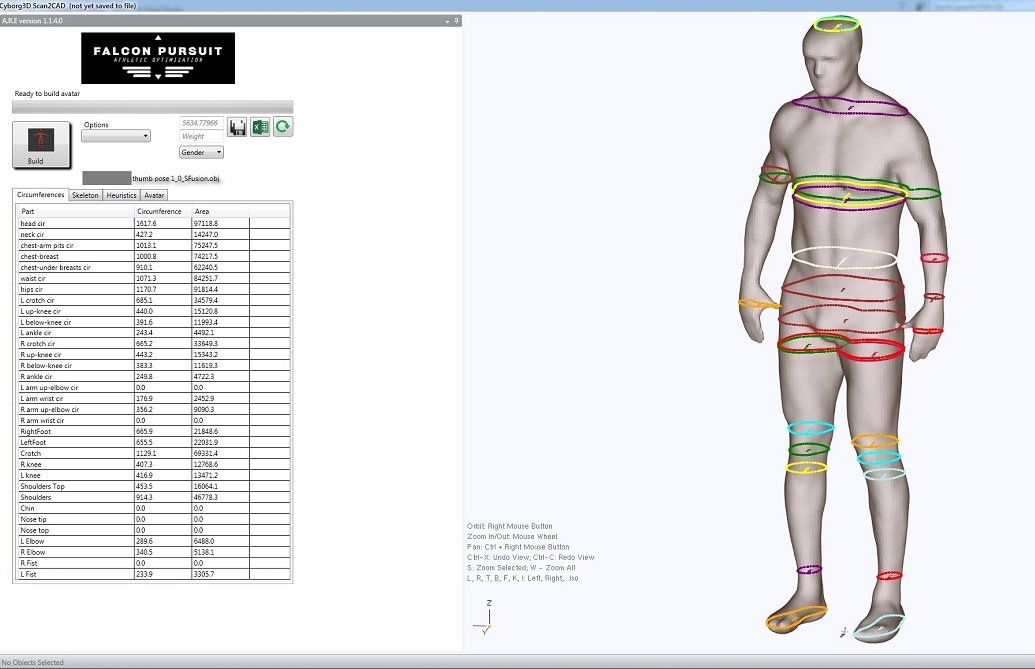 Athletes often watch footage of their past performances to see what they did right and where they can improve. Subtle, fluid movements can make all the difference in an athlete's end result. Having the ability to track these movements can help provide important data to aid in improving performance. Tracking this process can be difficult because it requires a large amount of data to be specific to an athlete's body and equipment. Capturing this data accurately and quickly requires substantial processing abilities.
Human performance optimization company Falcon Pursuit (Portland, OR, USA; https://www.falconpursuit.com) has combined 3D simulation software and artificial intelligence (AI) to develop a patented method to produce effective full-body, 3D avatars of athletes.
The 3D simulation software developed by Falcon Pursuit creates avatars using point cloud data to assess athletic movements in a 3D space. Falcon Pursuit's software has an AI framework that allows for accuracy while reducing limitations and time in computational fluid dynamics.
Creating the 3D avatars begins with athletes entering a kiosk for a scan that takes minutes to complete. Sensors and cameras capture the athlete's body to create accurate modeling of the athlete's form, figure, and motion. The sensors, cameras, and Falcon Pursuit software run on a Neousys Technology Nuvo-7000 PC with an i7 8700 TE processor from Intel,16 GB of memory, and GTX 730 TI GPU from NVIDIA designed and provided by CoastIPC.
Falcon Pursuit's program allows for avatars to take different positions and change clothing to test drag profiles on performance. The software can also be used to test avatars in various environments.
Read more about 3D avatars and how they can be used to improve athletic performance in this 3D Avatar Accurately Re-creates Movements of Athletes article written by John DeWaal, President, CoastIPC.