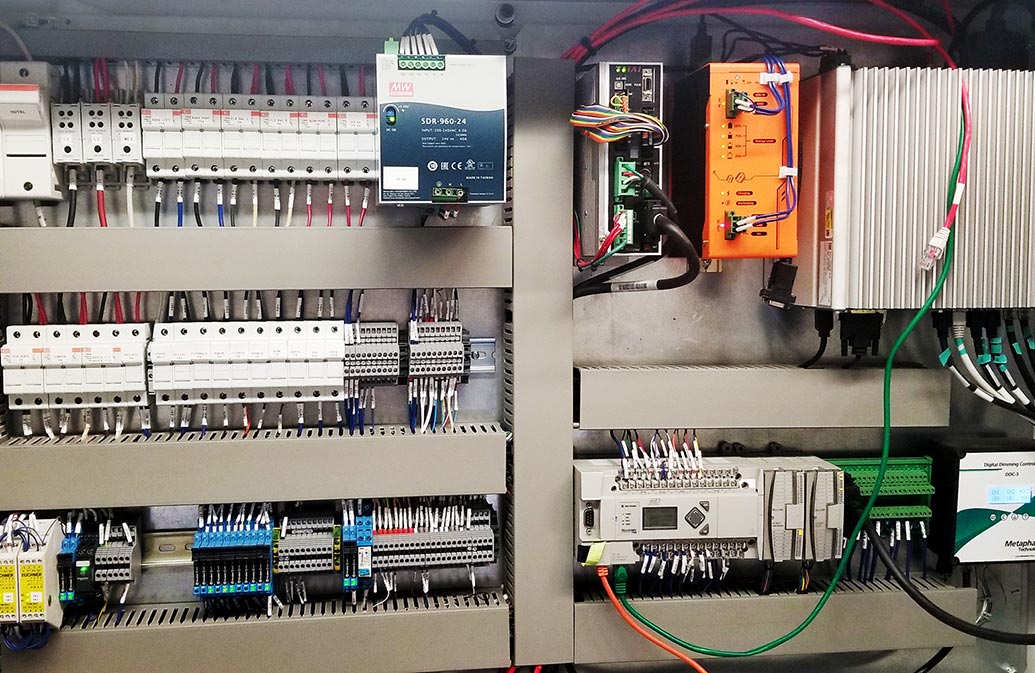 In automotive manufacturing, machine vision systems perform automated inspection and detection tasks for quality assurance, production, and other processes. When multiple variations of the same part must be produced, the machine vision setup must be able to handle that level of flexibility — ideally without requiring new hardware, additional floor space, or new systems.
System integrator and CoastIPC partner Skye Automation was contacted by a Tier 2 automotive manufacturer to develop such a system, because the previous version was prone to errors, such as misfeeding and jamming. To fix the problem, Skye Automation developed an entirely new inspection system — from the part feeding equipment to the packing conveyor.
The new system comprises several different types of technologies, including programmable bowl feeders, a robot, grippers and auto-tool changers, industrial GigE cameras, machine vision lighting, machine vision software, and an industrial PC from Neousys Technology customized by CoastIPC specifically for this application. The PC provides a full view into the performance of the system, which was first deployed in the midst of the COVID-19 pandemic.
The PC's 8-core Intel i7 processors allowed Skye Automation to separate out different processes and run them autonomously without them interfering with one another. In terms of CPU power, PLCs can't match PCs in terms of price and performance. With the PC, the vision task runs on multiple processers, allowing visualization on one and Windows on another.
Additionally, CoastIPC's custom PC provides a foundation for a control system, should the application — this one or any other in the future — require something beyond rules-based machine vision. With that in mind, Skye Automation designs all its machine vision systems so that deep learning or machine learning tools can be added in the future. The system can get better over time by allowing integrators to use GPUs, TPUs, and VPUs to convert the PC into an edge AI device.
Read all about how this system was designed, how it works, and how Skye Automation was able to deploy it during the pandemic in this Vision Systems Design article written by Skye Gorter, president of Skye Automation, Inc., and John DeWaal, president of CoastIPC.