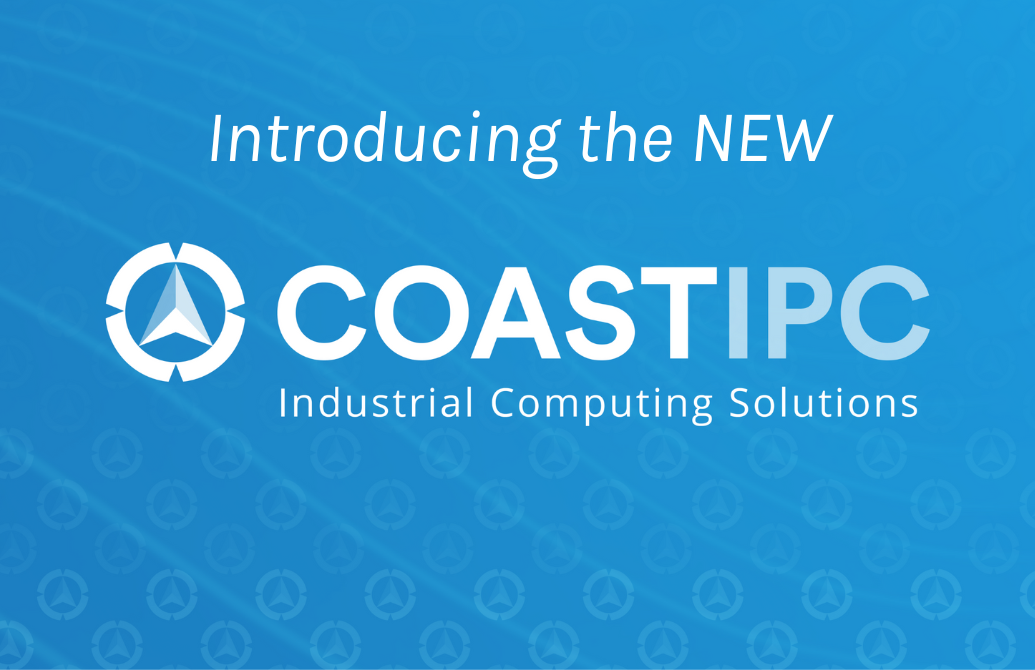 Our new brand identity is built on how we deliver solutions. Just like the advances in the industries we power, at CoastIPC we've exponentially grown and evolved through the years. To better capture who we are and where we're headed in our industry, we've aligned our brand identity to expertly showcase this ongoing evolution.

Complete with a new look and feel, logo, colors and website design, we've enhanced all areas of our brand to center around our customers. Our new brand identity reflects the transformation of our culture and focus on the cutting-edge future tech of industrial computing.

The new look not only marks a new CoastIPC aesthetically, but continues to reflect the values we uphold. "We help customers navigate constant waves of new technology and guide them to the most effective hardware for what they want to accomplish. We hope the compass point in our logo will remind them that we will work together to get them to where they want to be," said Tim Peterson, Sales and Operations Manager at CoastIPC.

The new website and brand identity reflect who we are at our core - bold tech enthusiasts who are forward thinking, trustworthy and knowledgeable. You will see our new brand identity across all digital platforms. Our website offers a new clean, friendly design that allows users to easily find the solutions and products they need.
CoastIPC's new brand identity showcases our commitment to market innovation and transformation. The new look and feel further elevates our focus on the future of industrial computing.
Elements of the Brand Evolution
Enhanced Logo: Inspired by a compass, the true north in our new logo portrays who we are to our business partners, keeping you right on track and earnestly guiding you where you need to go; with all signs pointing from CoastIPC to the solution. "Our new logo is a simple way to express what we do well – and what our customers value. By featuring a compass point, we all recognize our mission to explore the new and changing technology landscape and learn its possibilities. Guiding customers through that landscape as experts is what we do best," said Tim Peterson.
Brand Colors: The new vibrant blue color is inspired by the coastal town we're headquartered in. The multitude of hues signifies our commitment to earning trust, loyalty and confidence in our industry while the grays represent the hardware we supply, stability and safety.
Core Values:
Knowledge - Gain a deeper understanding of new technology to deliver innovative solutions for customers.
Passion – Bring passion and energy to provide the best possible solutions, service, and equipment to every customer, every day.
Collaboration - Listen to customer challenges and together develop a solution executed with staff cooperation and collective intelligence.
Integrity - Consistent adherence to the highest business principles and dedication to excellence in character.
Commitment - Devotion to company and customer goals with a pledge to reliably meet promises and responsibilities.
We at CoastIPC hope you enjoy our new brand and can connect with its purpose. If you have feedback or questions, we look forward to hearing them.