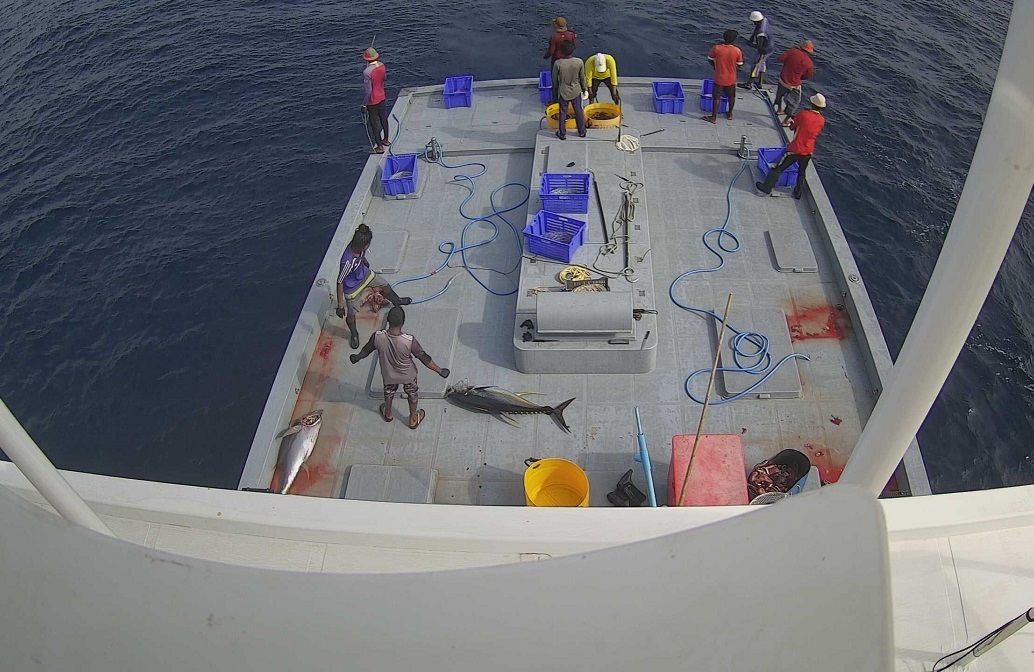 In commercial fishing, recording data and creating observer reports about the harvest is essential while at sea. Traditionally, vessels have a human observer on deck to handle this important task. Video monitoring systems represent an alternative to bringing a human to sea and offer an effective and economical method of monitoring.
Cameras can monitor continuously and capture images in the dark using infrared imaging technology. These systems provide a significant financial benefit as they typically cost one-third to one-half of an at-sea monitoring program involving staff. Additional features include satellite connectivity, wireless temperature, pressure, and movement monitoring systems. All system components connect to a secure communication server supplied by CoastIPC. The server acts as the heart of the system.
Once a company fits its vessel with the appropriate video monitoring package — which depends on size, type, and fishing method — the system transmits captured video to cloud-based services to . This method is significantly faster and more convenient than methods used by other systems on the market, which require video data to be recorded to a disk that must be transported and sent off for observation.
With the cloud-based server, employees on land can control the pan-tilt-zoom cameras remotely to view the whole deck or focus on active areas to have a better idea of the fish being caught or handled. Machine vision algorithms running on the server also identify critical tracking events, such as catch being brought onboard, and that optimized video and sensor data gets stored in the cloud.
Additionally, CoastIPC offers servers/computers from leading companies that can expand and adapt to new capabilities, such as utilizing graphics processing units (GPUs), vision processing units (VPUs), and tensor processing units (TPUs).
Read more about video monitoring systems for commercial fishing vessels at sea and how they provide modern conveniences that are safer, more effective, and more economical than human at-sea monitoring in this Vision System Monitors Fishing Vessels at Sea article written by Jeff Douglas, CEO, Integrated Monitoring and John DeWaal, President, CoastIPC.